[Podcast] Helping Community Banks compete and better serve customers in a more digital SMB lending environment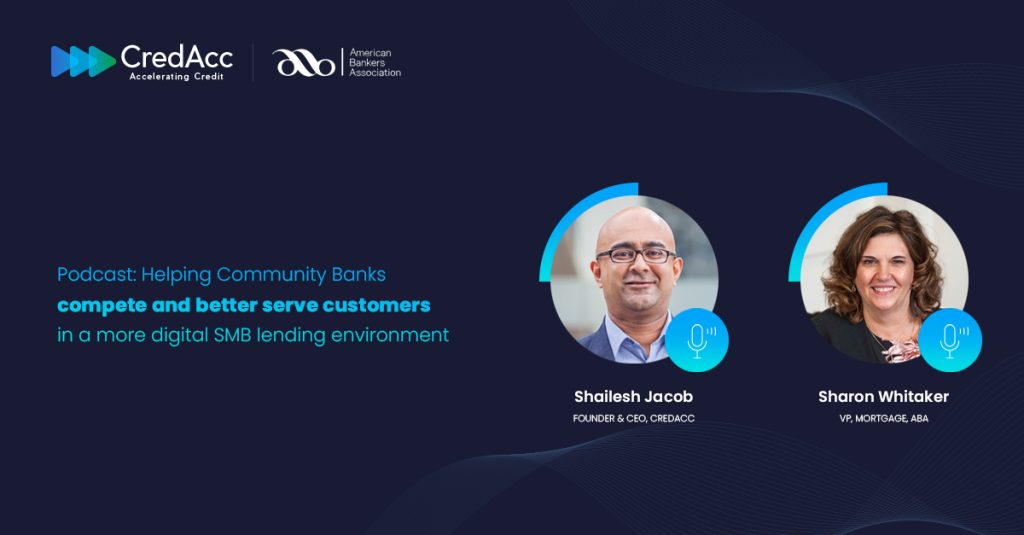 For decades, community banks have provided incredible financial value to local communities with their banking services, a commitment to building and maintaining strong customer relationships, and an overall positive impact on sustaining local economies. They are the predominant banking partners and credit providers of local and rural communities across the country.
In a post-pandemic economy, the SMB lending market has drastically changed, and community banks must change with it. There was once a time when community bankers would personally know the names of all the customers that walked through their doors. But however, now the great strengths of community banks are being overshadowed by their nimbler competitors with innovative offerings.
In a fast paced, digitized SMB lending market, how can community banks, whose single focus is the advancement of their local communities continue delivering accessible and affordable credit? In this podcast, Sharon Whitaker, VP, Mortgage, ABA and Shailesh Jacob, Founder & CEO, CredAcc discuss:
1. The most pressing roadblocks for community bankers – how to better serve digitally savvy SMB customers throughout their entire loan journey
2. The importance of perfecting the balance between human and digital customer relationships for keeping pace with the customer's ever-evolving needs
3. Helping community banks offer SMB customers a faster and better borrowing experience without investing a lot of additional time, money, and effort
Tune in to the whole conversation